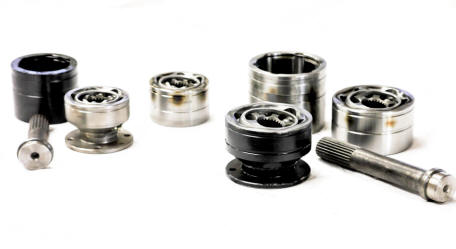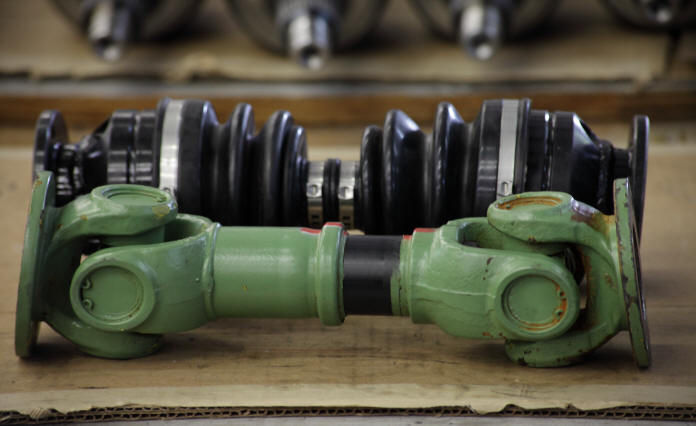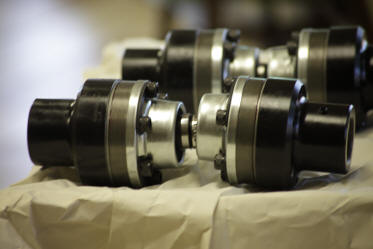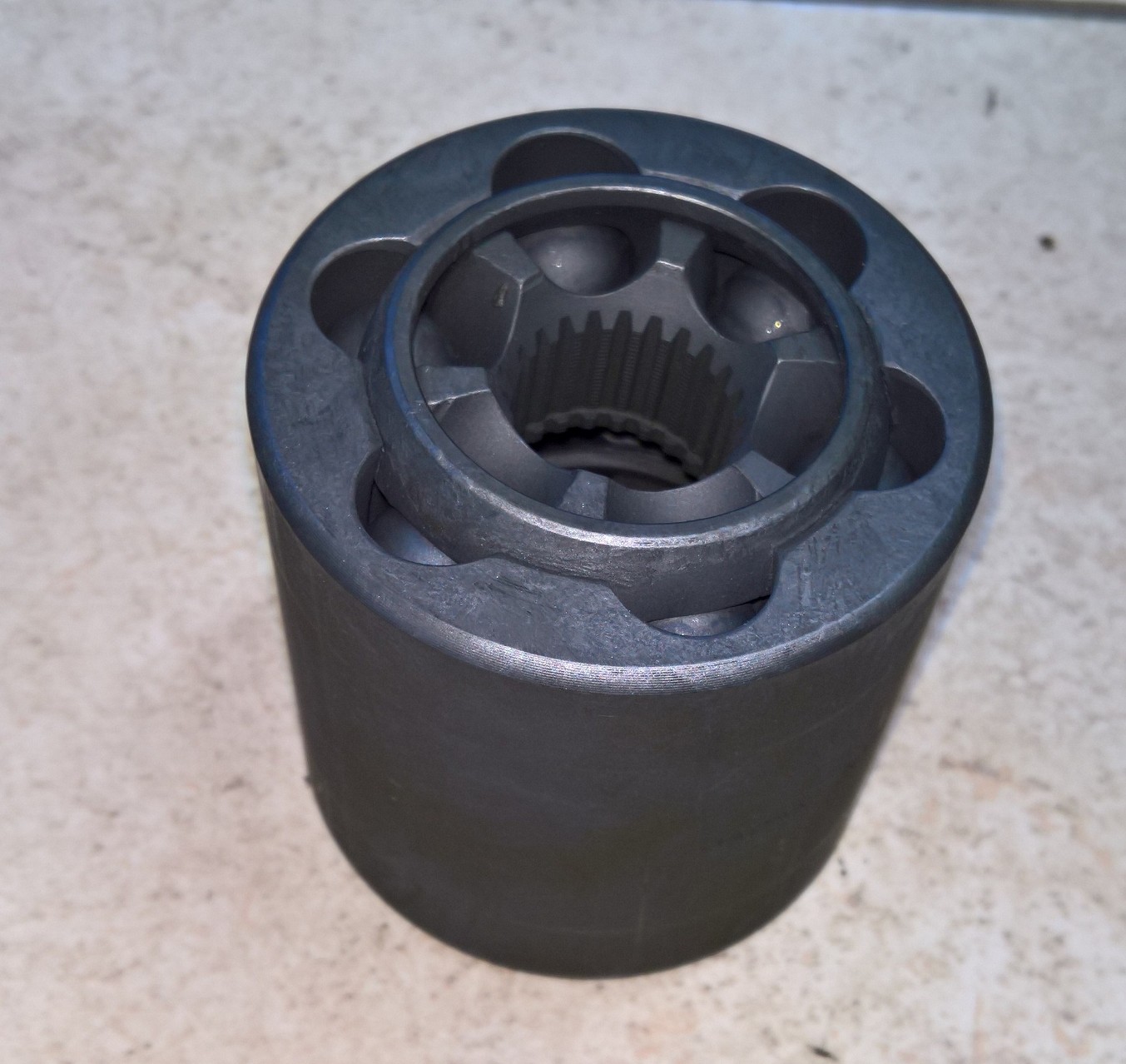 Constant Velocity of Ocala Inc.
CV Driveshafts - CV Axles
Constant Velocity of Ocala Inc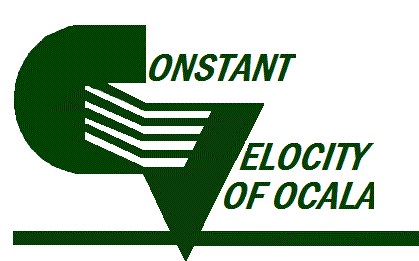 About CVO Images of CVO designs
Click here for industrial, marine Shafts - BUSH HOG AXLE REPAIR New (Bush Hog) -
Click here for some of the many possible applications for CV shafts
Constant Velocity of Ocala Inc. is developing and manufacturing CV shafts for use in all aspects of driveline use. From automation to higher productivity, from reduced energy consumption to reduced down time CVO Inc. is developing CV shafts for companies who are moving ahead in the era of green efficient manufacturing. CVO Inc. can refit many existing non-efficient shafting solutions to CV shafts that will reduce bearing wear on the drive and driven ends and reduce power loss due to the shafting. CVO Inc. designs and manufactures shafts for military applications. CVO Inc. makes stationary CV shafts and couplings for paper, wood, metal, tube, and saw mills, and many other manufacturing requirements. In rolling stock CVO Inc. designs and produces prototypes and production CV axles for hybrid electric and electric vehicles as well as PTO shafts. Click here for information on how CV's work CV vs Cardan/u-joint.
NTN Industrial CV joints

Design of CV shafts

Pumps - Water, PTO, Injection, Textile

Mills - Wood, Steel, Paper, Textile

Coupling - Robotics

CVO Inc. makes replacement CV shafts for discontinued and obsolete parts westward industries

CV joints for vehicles and more

Improve performance switching from u-joints to CV joints

Specialty CV joints - small diameter special use CV joints 25mm - 1 inch OD

Design, prototyping, production, service and repair
New Product or Projects
New design auxiliary cooling shaft for MCI Motor Coach

Designed a repair for the MV-1 to reduce the failure at the center support bearing.

Designed a replacement shaft for the Polaris driveshaft that has early u-joint failure
CVO Inc. established October 1992 -Celebrating the first 24 years. -
This website is owned by CVO Inc. and is copy written by CVO Inc. 2020
If you're bored here is some photography from my journeys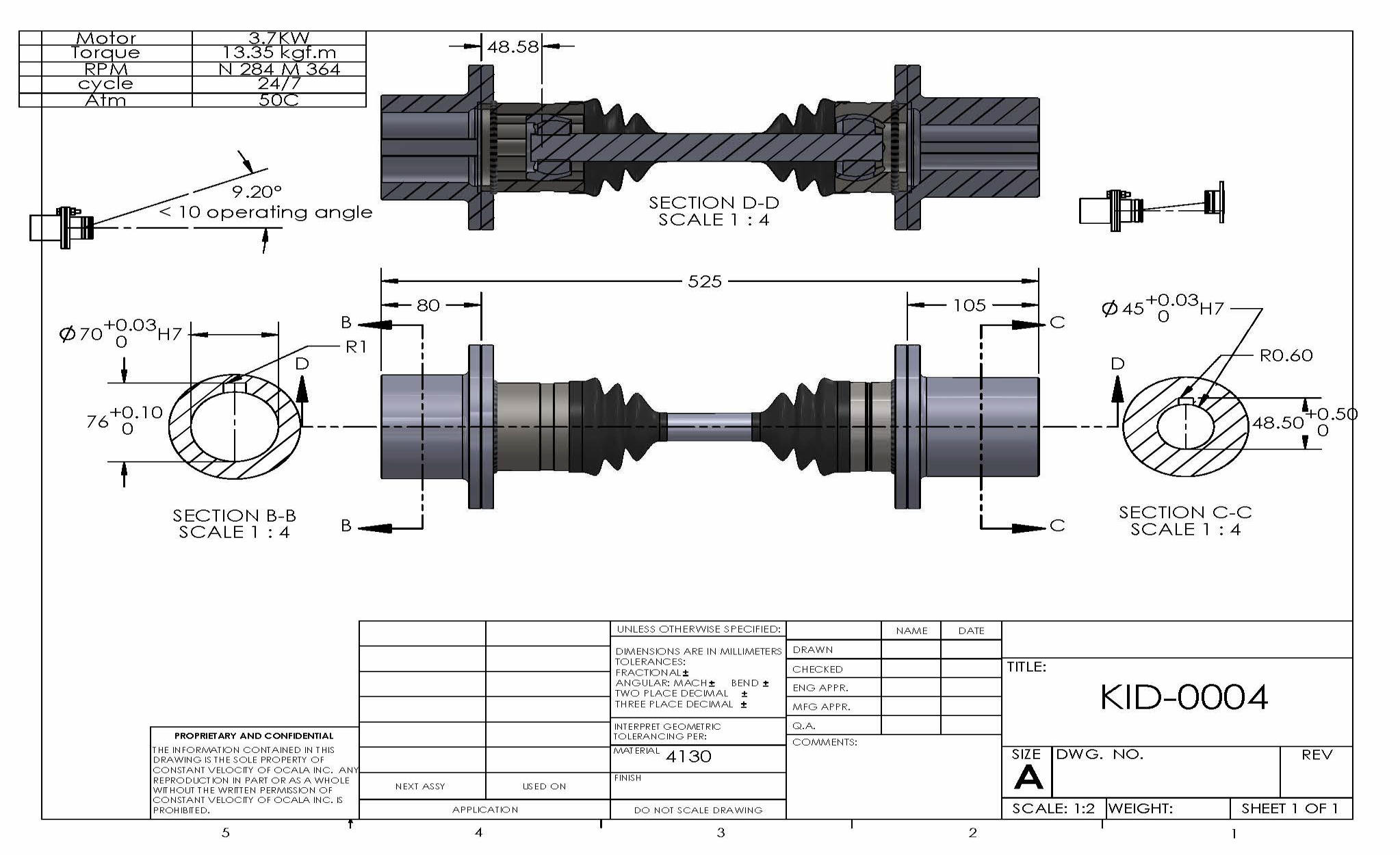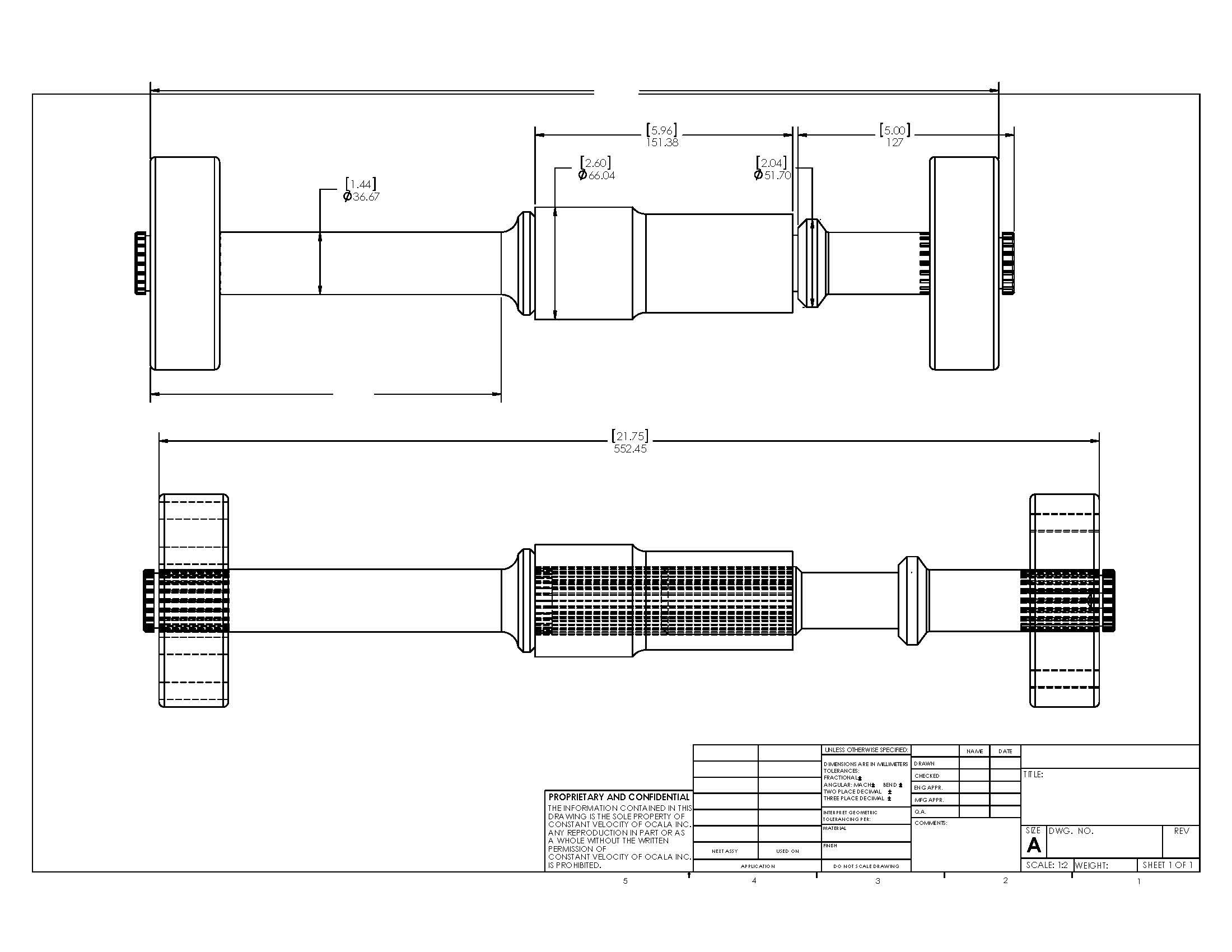 power transmission shaft, tube mill shaft, constant velocity, mechanical drive, cv joint, cv axle, saw mill, paper mill, gkn lobro, ntn, ConVel, custom shaft design, repair industrial cv shafts, industrial cv, custom cv shaft, cv design, hybrid electric vehicle shaft, prototype CV shaft, production cv shaft, atv shaft, utv shaft, auto cv shaft , military CV shaft, general dynamics, Kimberly Clark, motion industries, magna, Colfax, cv couplings, small diameter cv joints, aluminum mill, radiator tube mill, brass mill, mechanical shafting, food processing, canning machinery, CV Driveshafts, CV Drive Shaft Rmz, CV driveshaft. Ntn distributor, atv axles, four wheeler axles, driveaxle, drive axle, CV shaft, CV joints, repair CV shaft, propshaft, prop shaft, constant velocity of ocala inc. CV driveshafts for mechanical power transmission, pto shafts, grain auger pto shafts, field pump shafts, NTN Industrial CV joints, GKN CV joints, atv, utv, Lobro, , food processing equipment, power transmission design, krones labeler shaft, veteran owned business, MCI Motor Coach, Polaris Driveshaft vibration, stealth atv utv axles Bush Hog 50041476, 50042936,50047901,50047902,50047903, 4400, 4430,TH420 Trail Hunter, TH440 Tail Hunter